JOIN US
Around the world, the Servier Group's 22,000 employees are committed to therapeutic progress to serve patients needs.
Day after day, we work passionately to care for our patients and to save lives.
We are committed to modelling diversity, equity and inclusion for everyone and to maintaining an inclusive environment with equal treatment for all.
We are dedicated to growing our team of passionate, committed and innovative individuals.
If you want a career with a company that puts the patient first, we encourage you to visit our open positions.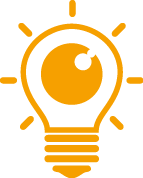 Dare to innovate
We undertake to provide innovative therapeutic solutions. Driven by a pioneering spirit, we dare, we strive, and we accomplish together.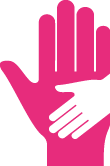 Care
We prepare for the future by embracing human and environmental dimensions. Our concern for the health and fulfillment of all is our driving force.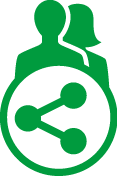 Grow by sharing
Every opportunity to work together contributes to the common good. Whoever we are, wherever we are, we grow and develop by working together, building on one another's experiences and contributions.

Commit to succeed
The continuous development of the Group is vital. Whatever challenges we face, we are committed to keeping our promises.
Joining the Production departments (Packaging, Manufacturing) at Servier, Arklow means:
Having an overview of all stages of the production of our medicines, from manufacturing through to the packaging of our products. Ensuring the quality, efficacy and safety of medicines and protecting the interests of patients. Joining a Production team, in which the expertise and skills of our teams are enhanced and developed.
Joining the support functions (Finance, HR, EHS, CSR, Operational Performance) at Servier Arklow means:
Contributing to the successful deployment of the company's strategy and the development of its activities. Playing a key role in advancing projects that serve patient's needs and improve their lives.
Joining the Quality department in Arklow means:
Being part of a dynamic and productive Quality team that serves our patient needs. The wide range of products we work with contributes to a varied role full of exciting challenges and new learning opportunities. Receiving the best support to develop yourself, both professionally and personally, with opportunities in our Analytical Services Laboratory and Quality Assurance department.
Joining the Supply Chain department in Arklow means:
Being part of a progressive team who are responsible for delivering our products at the highest quality to ensure our patients needs are met. Gaining experience in the full product life cycle from Procurement, Master Data Management, Planning and Distribution of our products. Working collaboratively across teams, departments and countries.
Joining the Technical department in Arklow means:
Making an important impact by managing Servier's physical assets, including buildings, production equipment, utilities and instruments. Working with a team who provide technical expertise to plan, operate, maintain and continuously improve our resources and equipment so we can ensure our patient's needs are met to a high standard. Supporting varied departments across the site, working with people with diverse skillsets and experience.


I joined Servier in 2014 and have been running exciting global business intelligence projects since 2017.

This job evolves bringing comprehensive insights to help different stakeholders within the Group make strategic decisions: performance tracking, new acquisitions, etc.

I am also lucky enough to work with a great and caring team in full development